Truck & Trailer Timed Online Auctions
Truck & Trailer Information
Commercial Tips & Advice
If you have never thought of buying or selling on an auction, then here are a few points you might want to consider: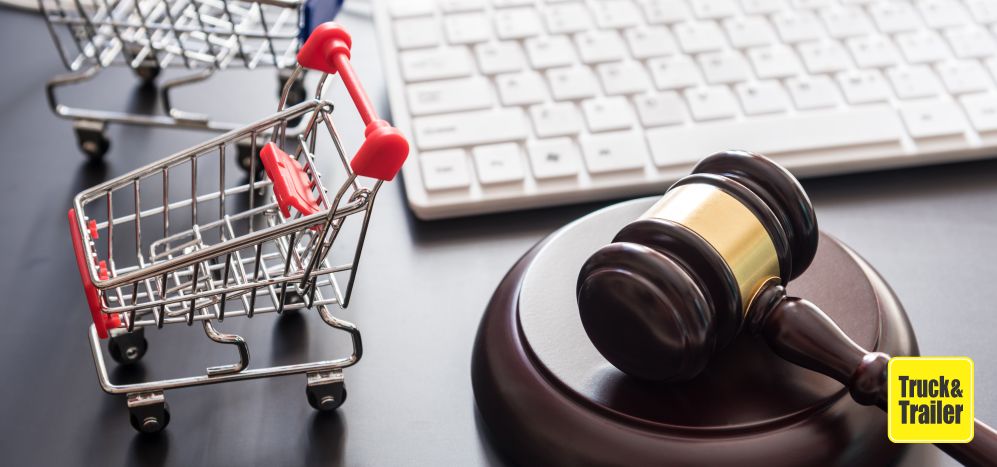 Truck & Trailer Timed Online Auctions will save any buyer or seller a considerable amount of time. They can be attended while you continue with your daily business duties. No travel is required which makes the auction accessible to anyone who has an internet connection.
Because Truck & Trailer Timed Online Auctions take place online, means that they can give commercial vehicle sellers from all over the country an opportunity to partake. This means that Truck & Trailer Timed Online Auctions can give commercial vehicle sellers access to a bigger pool of in-market commercial vehicle buyers.
Commercial vehicle buyers can participate in Truck & Trailer Timed Online Auctions from any location, county-wide.
Commercial Vehicle sellers have more control over their trucks, trailers and/or construction machinery at Timed Online Auctions, as they can set reserves when they list the items that will go under the "hammer". This means that if their reserve bid price is not met, they do not run the risk of losing out by having to take a low-ball offer.
Truck & Trailer Timed Online Auctions are great for small businesses as well, namely independent commercial vehicle sellers. With traditional auctions, small lots can sometimes not generate the attention of many buyers and this generally means that smaller auctions were often unsuccessful. Small commercial traders can now list their items into online actions that give them scale and access to more buyers
Because our Timed Online Auctions happen for 3 days, our auctions are less stressful than attending one in person.
You can pick up great deals on trucks, trailers and construction machinery when attending Truck and Trailer Timed Online Auctions.
Many experienced bidders state that Timed Online Auctions are superior as they provide the bidder with more details about the commercial vehicles on auction, which can be scrutinised before the auction takes place.
Timed Online Auctions allow bidders to attend multiple auctions at the same time.
Visit Truck & Trailer Timed Online Auctions today for more information.
---
Read our related article: