On Truck & Trailer, you can browse through a wide variety of Commercial Vehicles for sale that best suit your business needs. Another added benefit of using Truck & Trailer is that you can easily search for spares, parts, or components and the applicable Spares and Services Dealers in South Africa when needing to repair your Commercial Vehicle. We offer Spares and Parts for Trucks, Busses, Trailers, Heavy Equipment and Construction Machinery, Warehouse Machinery and Agricultural Equipment.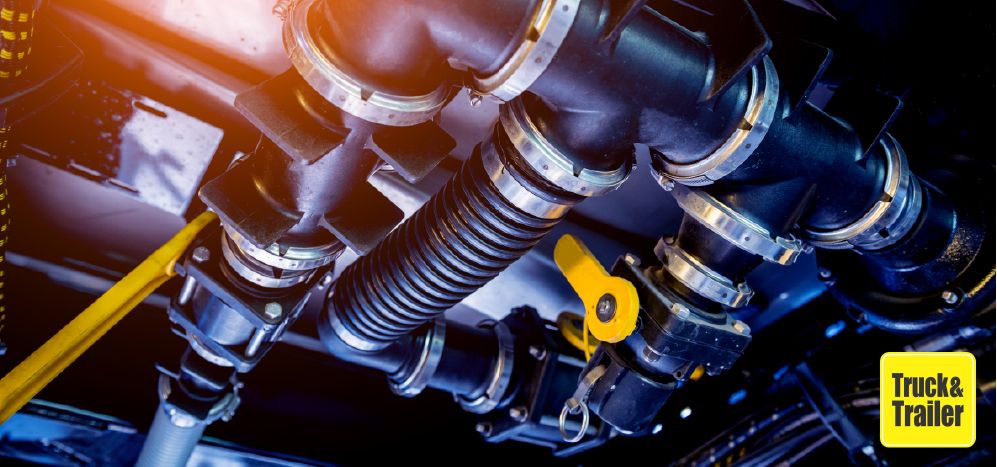 Check out the "What do we sell?" article to find out more about the types of Spares and Parts advertised on the Truck & Trailer website. All the Spares and Parts listed on our site are from verified dealers within South Africa.
How to search for Commercial Vehicle Spare Parts on Truck & Trailer
Simply visit our Spares section from your mobile phone, PC or tablet. Once you have opened the page, you will see our main spares categories, which are:
You can click on any of the main categories above and continue to refine your search with even more sub-categories specific to the main category search.
Added benefits include selecting an applicable location or the vehicle make related to the spare parts you are looking for.
Furthermore, you can sign up for Spares Alerts to get notified when specific spares are advertised on our site or you can fill in the "Request Spares" form and we will notify the relevant spare dealers of what it is that you are looking for so they can get in touch with you if they have the spare parts that you need.
You can also get in touch with the various spares dealers via phone, email or WhatsApp.
How to search for a Commercial Vehicle Services Provider on Truck & Trailer
Simply visit our Services section from your mobile phone, PC or tablet.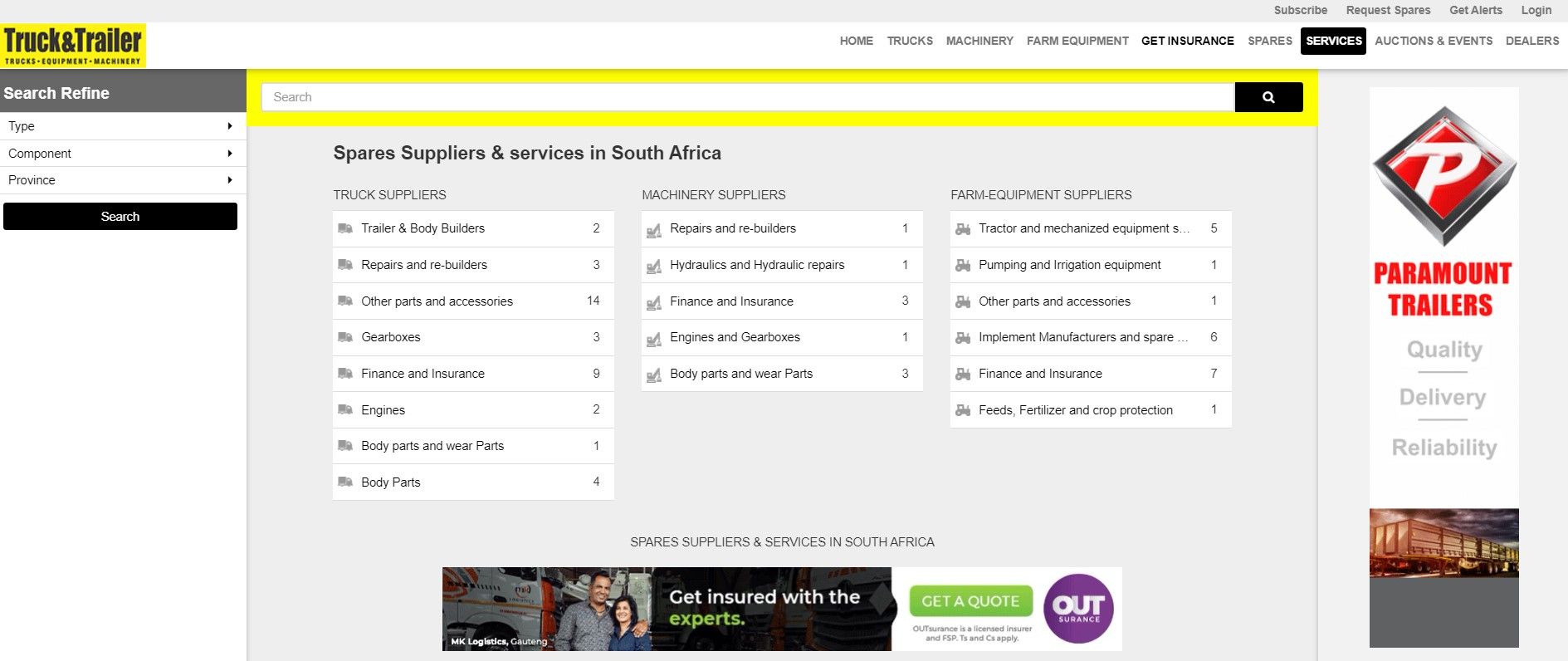 Our Services section is categorised into three main sections, namely:
Truck Suppliers
Machinery Suppliers
Farm Equipment Suppliers
Under each category, you will find different subcategories that are applicable and specific to the main categories. This means you can easily choose the best one to suit your Commercial Vehicle requirements.
For example, under the Truck Suppliers section, we have sub-categories such as:
Trailer & Body Builders
Repairs & Re-builders
Engine Suppliers
Gearbox Suppliers
Body Parts Suppliers
And many more!
Similarly, under the Machinery Suppliers section, some of our sub-categories include:
Repairs & Re-builders
Finance & Insurance Providers
Engine Suppliers
Body Parts Suppliers
Some of the sub-categories under Farm Equipment Suppliers include:
Tractor & Mechanized Equipment Spare Parts Suppliers
Trailer & Body Builders
Finance & Insurance Providers
Engine Suppliers
You can simply choose your desired category and you will find a wide range of Commercial Vehicle Parts and Service Providers in South Africa. After finding a suitable service provider in your applicable category and region, you can make contact by simply clicking the black envelope button in the bottom right-hand corner of the listing.