In the ever changing world of trucks for sale, there are many brands that promise to bring you the most durable and affordable truck on the market. Very few companies are actually able to follow through on this promise, and UD trucks are one of them. UD trucks for sale are some of the most rugged and reliable vehicles on the road today.
Photo By UD Trucks
UD Trucks are built to go as far as possible with the least amount of energy required. This includes the fuel, maintenance and running costs of their vehicles. UD's passion for ultimate dependability means that their vehicle will go the extra mile and deliver the best performance possible all while keeping your wallet full.
''
We are going to have a look at two categories of heavy duty UD trucks South Africa, the UD Quester range and the UD Quon range.
The UD Quester Range
The Quester range from UD Trucks is designed for long distance hauls and is a heavy duty hero of the open road. These vehicles will save you money and are great assets to any business. All of these trucks are built by dedicated specialists in their field and all their trucks are tested vigorously for any kind or conditions.
''
Quester CWE
The CWE has been designed as a flexible mixer platform which can be adapted to any heavy transport operation. This can be used in most construction tasks and is therefore the perfect machine on the construction site. Whether it's moving high volumes of materials, or mixing aggregate on-the-move, the UD Quester CWE will get it done. The CWE is specifically configured to work as a mixer type truck.
Photo By UD Trucks
Quester CGE
The CGE is similar to the CWE model from the UD Truck range, but it's been designed as a flexible dumper platform that can perform a variety of functions. The CGE has a different axle configuration and engine setup with a dumper on the back for moving materials and depositing them in a given space. The CGE is specifically configured to work as a dumper type truck.
Photo By UD Trucks
Quester GKE
If you need to do a long distance run, then you need to be comfortable and supported by unwavering reliability. That's what you get in the UD Quester GKE which has a very spacious cab and a well-planned out driving environment. You also get a wide range of in-cab conveniences to make this vehicle the perfect match for you.
The Quester range also sets a new benchmark in efficiency with reliable and easy-to-service engines that will increase your productivity and keep your costs down. This model has the best in-class fuel efficiency. If you combine this with the GKE's real-time fuel coaching system, which shows the operator how to keep the vehicle in the most efficient rev range possible, then you have very efficient trucks for sale.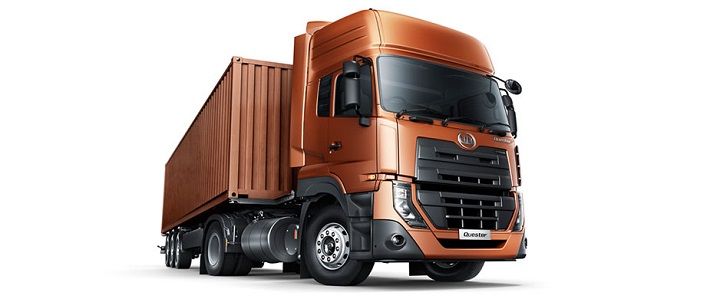 Photo By UD Trucks
The GKE's are designed as Tractor type vehicles.
Quester CDE
The CDE is the same truck as the GKE but it's designed as a long haul cargo carrier. The CDE has the same in-cab comfort and fuel efficiency as the GKE but it has different axle configurations and truck dimensions to turn this into the perfect carrier for anything from food and beverage to waste handling.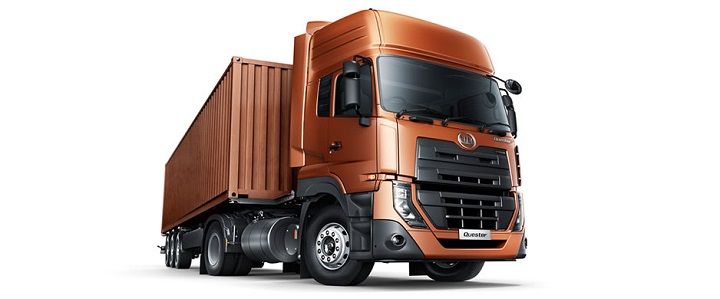 Photo By UD Trucks
Quester GWE
Last, but not least, we have the UD Quester GWE which is also a tractor type setup that is designed to carry big hauls like machinery or liquid based cargo.
These UD trucks for sale are in-cab luxury with amazing fuel efficiency coupled with UD's real-time fuel coaching system to keep your costs as low as possible. You get a wide choice of drivelines and many new cost saving features to make your long runs even more efficient.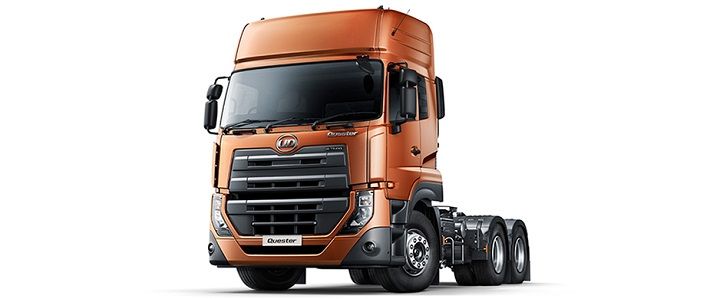 Photo By UD Trucks
You have the best in-class fuel efficiency and the ability to leave everything else on the road in your wake. It doesn't matter if you are driving for one day or a week, improve your bottom line with a GWE.
UD Trucks Quester range specifications
| | | | |
| --- | --- | --- | --- |
| UD Quester model | Axle configuration | GVM | GCM |
| Quester CDE | 6x2 | 30000 | 36000 |
| Quester CGE | 8x4 | 41000 | 45000 - 60000 |
| Quester CWE | 6x4 | 31000 | 31000 |
| Quester GKE | 4x2 | 20000 | 44000 |
| Quester GWE | 6x4 | 31000 | 60000 |
UD Quon Trucks
UD trucks is a Japanese based company and their ethos follows a very traditional Japanese mentality. The word Quon in Japanese literally means "eternal flow of time" which is quite apt as the Quon range is an eternal flow of productivity. The Quon range is designed to bring you the highest level of reliability and durability. Couple this UD Truck with UD's amazing service and aftermarket upgrades, you have a true workhorse that anyone can be proud of.
''
Quon CW series
The CW series of UD trucks for sale are a result of UD's comprehensive studies of their past experiences and triumphs within the industry. You get premium quality in every single facet of the UD CW series and this means that your expectations will not only be met, they will be beaten.
The CW series is a multipurpose vehicle that can be used in Cargo, Dump and mixer configurations. This is done with the lowest lifecycle costs possible. This truck is meant to be used as part of a smart transportation solution that is environmentally friendly at the same.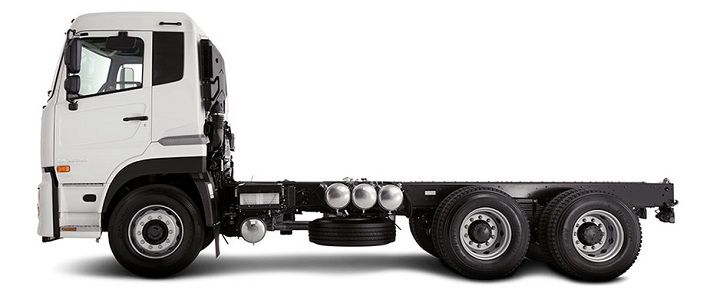 Photo By UD Trucks
If this wasn't enough, the UD Quon range has been specifically tested and researched in Africa and is tailor made for African road conditions. Much thought and customer feedback has gone into the development of these powerful vehicles.
Quon GK series
The GK is the same amazing truck as the CW but it has been configured for use as a tractor type transporter that is designed for large loads. It's also lighter than the other truck in this range as it has a 4×2 axle configuration.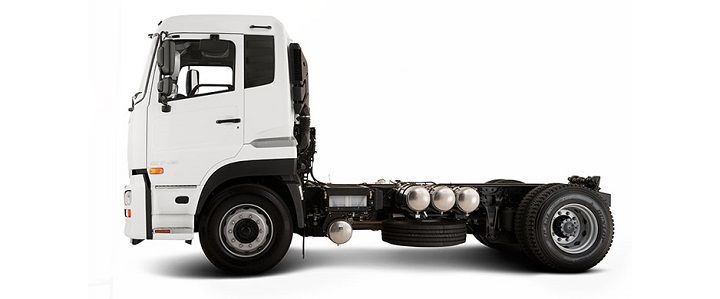 Photo By UD Trucks
Quon GW series
The UD Quon GW is also similar to the CW series but this is a pure transport built truck where the GW is meant to be used as either a Cargo, Dump or mixer truck. The GW series delivers massive power thanks to a GH13 engine that has a flat torque curve peak. This means you have a reduced need for shifting, which will save you money on fuel.
Photo By UD Trucks
The transmission can be either manual or an automatic with improved power take off capabilities and cutting edge protection devices to keep the gearing mechanisms working properly over a long distance haul.
UD Trucks Quon range specifications
UD Trucks are some of the most affordable and reliable trucks for sale on the market today. If you are looking for some great UD trucks for sale then the first place to look is on Truck and Trailer. Whether you are looking for a UD Quester, or a Quon you will find the perfect UD truck on Truck & Trail.