Quick Links:
Primarily used for lifting and loading, forklifts enable businesses to sort and shift products.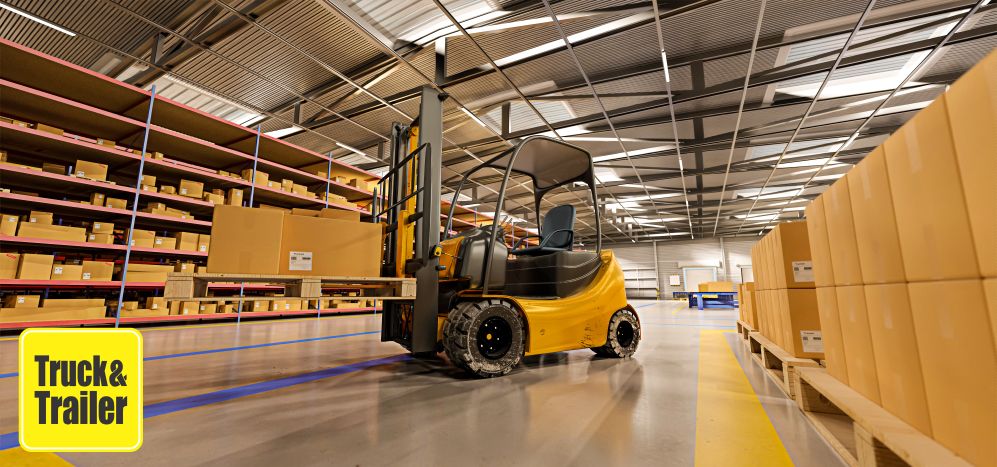 What types of forklifts are there?
Manufactured for specific job functions, some of the more common types include the basic warehouse forklift or counterbalance forklift, side loader, rough terrain forklift, pallet jacks, stackers, and telehandlers.
Forklifts also come in petrol, diesel, battery-operated, and LPG variations.
Buying and selling forklifts can be a little more involved than one thinks and, as the leading marketplace for machinery and industrial equipment, we have put together a basic guide on what needs to be considered when buying or selling a forklift.
---
How to Buy a used Forklift?
Before you make a purchase, there are some key points a buyer should consider:
Your working environment will influence the type of forklift you require. Height, location, and ground type need to be factored into the decision-making process.
Your load size or capacity need to be determined in order for you to buy a machine that is fit for the task at hand.
The fuel type or power will also be a critical factor and you need to consider if you want an internal combustion engine powered by diesel or petrol. You could also opt for a battery or gas-operated unit.
What kind of tyres would suit you best? Softer air-filled cushion tyres or harder more versatile pneumatic ones.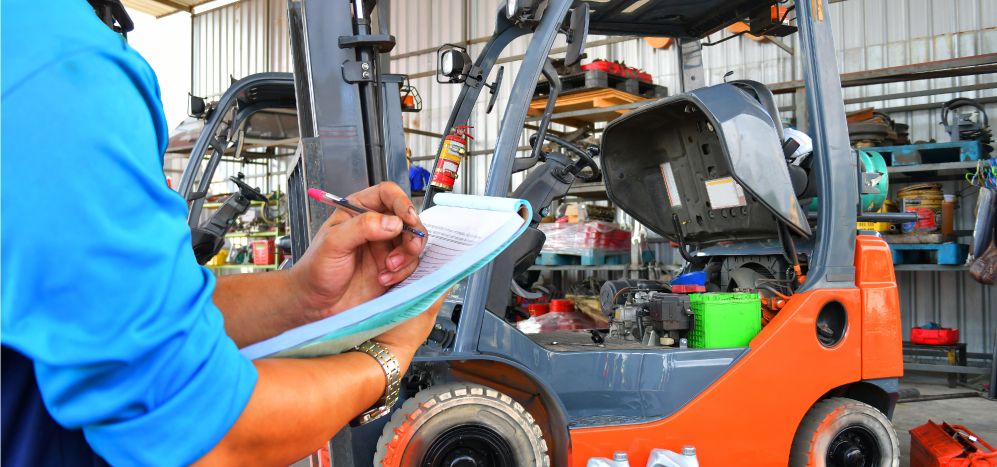 Some second-hand forklifts can initially seem worse for wear because they are inclined to suffer cosmetic damage in their daily operations due to the nature of the jobs they perform.
However, if the following key mechanics and parts of a used forklift are well maintained, they will continue to perform their function properly and give you many hours of service.
Here are some key factors to consider when buying a used forklift
Establish why the forklift is being sold by the seller
Review its maintenance history and performance
Understand if it has an accident history or suffered any major damage
Consider if any parts need replacing or repairs
Upon inspection, make sure to perform the following tests so that you ensure you are buying a fully functional forklift.
Ensure that the forklift is in good working condition and can drive as required in all directions. Have an operator on hand so that you can see it in action.
Check that the mast works and that its mechanics are sound. Perform a full mast extension, side shift, and tilt test to gauge how it performs. Also, gage its strength under a payload.
Make sure to also closely inspect the following key components before you make that final purchase decision.
Mast chains and hoses for wear and tear
Forks for alignment and general condition
Steering, pedals, and leavers for general condition and working order
Tyres and tread for wear and tear
Overhead guard for structural integrity
Engine for wear and tear
Hours of operation
Once you have inspected and know as much as you can, you will be in a better position to make an informed buying decision.
---
How to Sell a used Forklift?
Selling a forklift is the same as selling any other piece of equipment. It is critical that sellers provide to the potential buyers as many details about the forklift they are trying to sell as possible.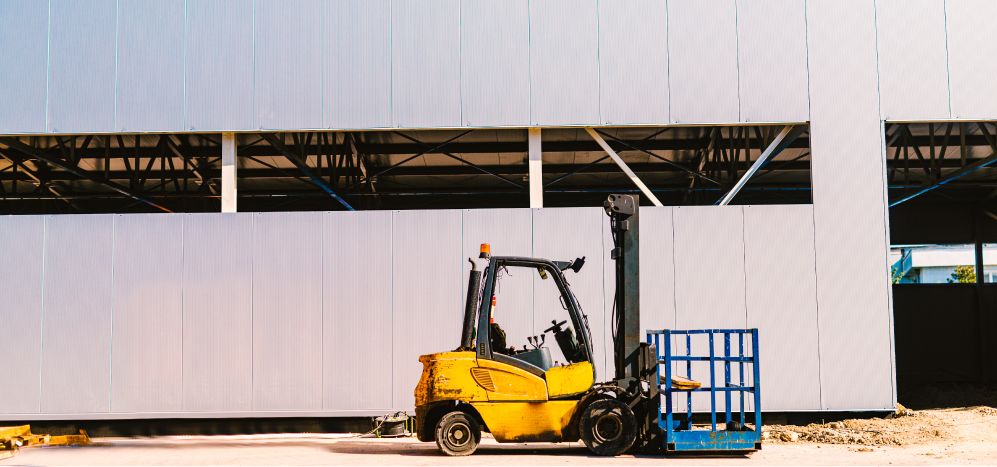 When creating a listing, make sure to cover as much as you can in your adverts. Don't forget to divulge the details and conditions of the following forklift components:
Start by providing the make, model, and relevant category that your forklift belongs in.
Describe how it's powered and its hours of operation. Give a valid reason for the sale of the unit and provide details around its maintenance and service history.
Give the buyer a good description of its running condition and list the condition of the following key components:
Mast chains and hoses
Fork alignment and general condition
Steering, pedals, and leavers for general condition and working order
Tyres and tread
Overhead guard for structural integrity
Engine wear and tear
---
Giving your potential buyer as much information upfront will assist you in selling your forklift quickly and easily with Truck & Trailer.
Visit Truck & Trailer - The Leading Commercial Marketplace for Trucks, Machinery, and Equipment.