Get your business off to a great start by purchasing important road construction equipment. From motor graders to wheel loaders, there is a range of machines that you'll need. Road construction plays a vital role in the strength of the South African economy as it contributes to the development of our country. Find durable road construction equipment for sale on Truck & Trailer and enjoy great savings.
Motor grader
A motor grader is essential for road construction projects and is used to flatten the surface in preparation for the asphalt. Its powerful performance enables it to flatten a range of surfaces, including rockery. Owning a reliable motor grader will help to boost the efficiency of your projects so that you can get the job done quickly.
This machinery can also be referred to as a maintainer. The core components of this machine are typically three axles as well as an engine and cab. The long blade is another defining feature of a motor grader.
Asphalt mixing plant
This important road construction equipment is used to mix the materials that are used to make asphalt concrete. It is also used in the production of other variations of the coated roadstone that is required for the development of roads. The machine mixes mineral aggregates, sand, and fillers in the right amounts. It elevates the temperature of the materials and coats them with a binder. The final product is kept at an elevated temperature so that it doesn't harden before it is laid down in sections.
Road roller
After the asphalt has been laid, the road roller is used to press down the material. This machine typically has three tyres that are used to get the job done. Water needs to be placed on the wheel before it rolls over the area. The type of roller you choose will depend on the requirements of the projects you typically work on.
A road roller can also be used to compact soil or gravel. This machine plays an essential role in road development, which is why it's a common site on road construction projects. The type of road roller you invest in depends on the requirements of your projects and the type of materials that you commonly work with. Your options include:
Smooth wheeled roller
Vibratory roller
Sheepsfoot roller
Pneumatic tyred roller
Crawler excavator
A crawler excavator is used for a range of purposes on construction sites. It can be used to excavate rocks and move them into a truck. It can also be used for earth digging. By changing the attachments, you can adjust the machine according to the task at hand.
Wheel loader
A wheel loader is similar to a tractor and it can be used to lift a range of materials, such as clay, rocks, and soil. Using the wheel loader, these materials are placed on a truck so that they can be moved to a different location. This machine features a wide bucket that is mounted onto its front-end. The benefit of its design is that it can scoop up materials without spreading them out.
Truck crane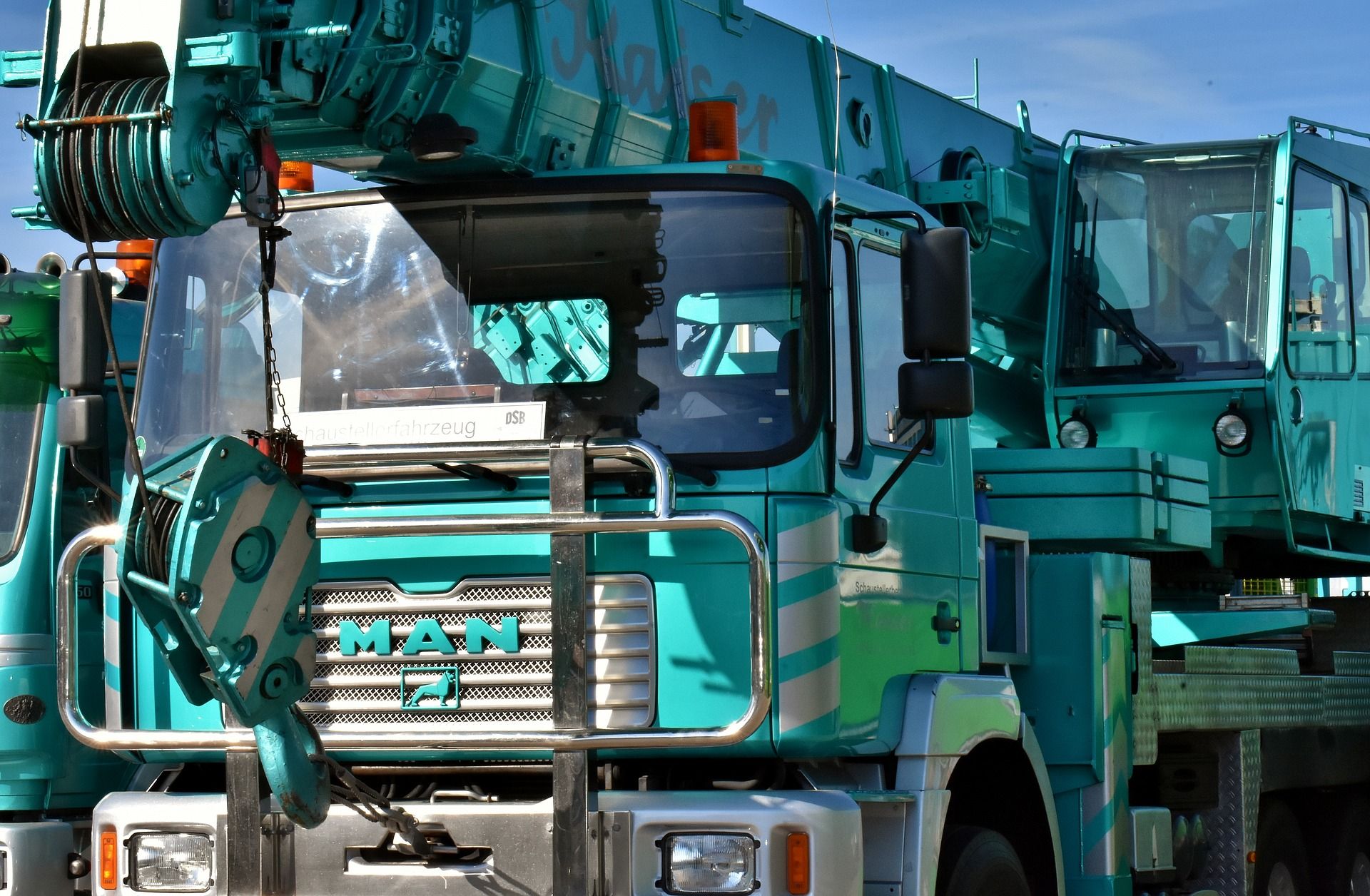 Photo By Alexas Fotos on Pixabay
A truck crane is used for multiple purposes on construction sites. This equipment makes it easy to lift heavy items so it can be used to load and unload trucks. It's typically attached to the back of a truck so it's simple to move it from one location to another. This type of crane is generally compact and it takes up a small area to mount it.
Robust equipment plays a vital role in any construction project. With the right machinery, you can give the efficiency and productivity of your business a boost. Find important road construction equipment for sale on Truck & Trailer today.