Boost the efficiency of your business by choosing the right trailer for the job. Understanding the different types of trailers that are available makes it easy to select the model that matches the needs of your operations. From flatbed to step-deck trailers, there is a range of variations to choose from. Find durable equipment for sale on Truck & Trailer today.

Flatbed trailers
Flatbed trailers are a popular choice for many businesses. Their flexibility means that they can be used to transport a wide range of materials. Another advantage of these trailers is that they're convenient to load and offload. They are available in a range of sizes so they can be customised according to the specific needs of your operations. There is no box that covers the materials, which means that you'll need to use a tarp instead.
Photo By Mike on Pexels
Refrigerated trailers
These types of trailers are more specialised than flatbed and enclosed models. They're a useful investment if your business needs to keep its products cool during the transportation process. These trailers are used in the pharmaceutical and food industries.
Gooseneck trailers
Moving huge loads? Removable gooseneck trailers offer you a reliable transportation solution. The load is kept lower to the ground, which means that these trailers can be used to carry larger objects. The front end of the trailer can be detached so that heavy equipment is easier and faster to load.
Customised trailers
Customised trailers are built according to the specific needs of your business. The purpose that you're using them for will determine their design. While these models come with a higher price tag, they can boost the efficiency of your business by meeting the precise needs of your operations.
Vending trailers
Place your business in a prime location by investing in a vending trailer. These models are used to take your products to your customers rather than waiting for them to come to you. You'll need to obtain a permit before using these types of trailers.
Stepdeck trailers
The low height of these trailers makes them suitable for transporting taller loads. They feature two deck levels and ramps. Stepdeck trailers are safer to use if you're unloading materials using a forklift.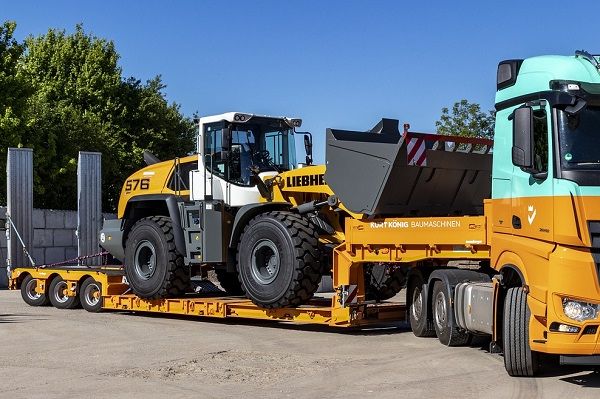 Photo source – pixabay.com
Stretch RGN trailers
Big, tall, and heavy loads can be challenging to move from one destination to another. A stretch RGN trailer can be used for this purpose. The extended deck, additional axles, and detachable goosenecks make these trailers suitable for transporting heavy machinery.
Extendable flatbed trailers
These trailers don't have a fixed length so they can be extended as needed. There are no walls or roofs on these trailers, but they are suitable for transporting larger loads.
Stretch Single Drop Deck Trailers
Stretch single drop deck trailers are used to transport large loads that need additional support. The extendable bed allows the trailer to accommodate bigger items when required.
Food services trailers
These types of trailers are fitted with kitchens where food vendors can prepare meals. The advantage of these trailers is that vendors can prepare fresh meals and serve food from anywhere.
Side-kit trailers
Side-kit trailers feature removable sides and a covering. The removable sides make loading and unloading the trailer faster and more convenient. These models are well suited for transporting crops and gravel.
Extendable double drop trailers
The length of these trailers can be extended to provide enough space for long equipment. The advantage of this model is that in addition to the length, the height can also be adjusted. These trailers are well-suited to moving unusually shaped loads from one location to another.
Enclosed trailers
Enclosed trailers are similar to flatbed models, but they are fitted with a box that stores the materials that are being transported. Their versatility and affordability make them a common option for businesses. Another advantage of this model is that it helps to protect your materials from theft and bad weather conditions during transportation.
Multi-Car Trailers
Multi-car trailers are built to accommodate numerous vehicles. These huge trailers are used to transport up to eight vehicles at a time.
Power-Only Trailers
Power-only trailers are used to move trailers to a new location. They allow you to transport a trailer without using a truck.
Now that you know more about the different types of trailers, you can invest in the model that's best for your business. Find durable models for sale on Truck & Trailer today.