With all that there is to do in a day, "content marketing" can sometimes be overlooked because most businesses don't understand how important and beneficial it can be to their online presence as well as a tool that can build customer relations and which in turn can result in more leads.
Content marketing is also sometimes a little confusing to understand because it's such a broad term that covers a whole range of content types. From mailers, podcasts, white papers, and videos, it's clear to see that content comes in many different shapes and sizes and each has its place in the content marketing landscape as well as a unique appeal to your customers.
Customers are becoming more demanding because we have all elevated our levels of expectations. We continue to want things faster and faster and users seek relevant information about the products and services they are interested in.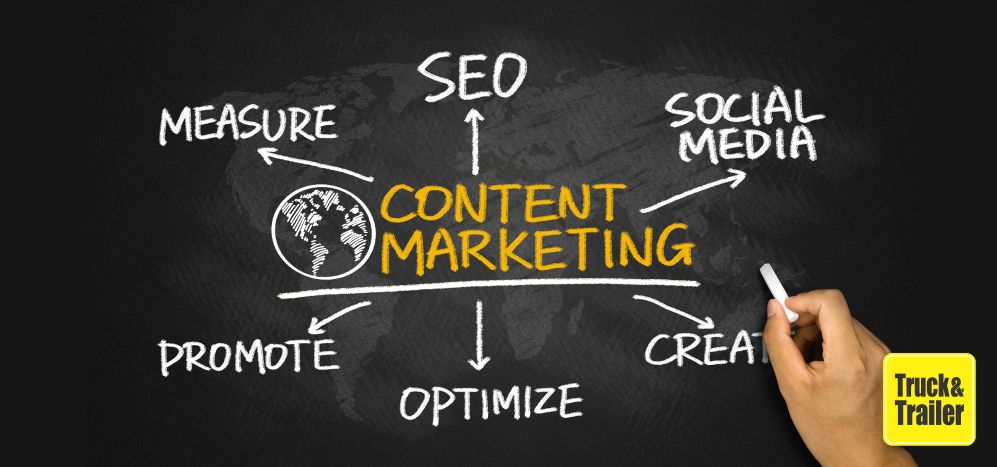 So why should someone who sells commercial vehicles produce content?
There are a host of different answers to this question but the most relevant answers are outlined below.
Drive value - Producing content for your audience or customers is a great way to build relationships with them. If users are engaging with your content it means they get value from it.
Authenticity - When commercial vehicle dealerships share their knowledge and help to educate people about the commercial vehicles they sell, they elevate their reputation because people start to see the "humans" behind the organisation and how they operate.
Feedback - As we analyse the data and feedback we receive from our audiences we are able to learn more about what they do and don't like. This can assist us to form better buyer personas and create more accurate buyer segments. It can also inform the type of stock to focus on buying, advertising and subsequently selling.
Competitive advantage - Gone are the days where what happens on the dealership floor is the most important. Maintaining customer relationships before and after a sale is a must for building a competitive advantage and this can be done by focusing on content for your commercial vehicle dealership.
## What kinds of content could be produced for my dealership to help sell?
Video reviews - Showing customers the commercial vehicles you have in stock coupled with a brief overview or explanation about the particular vehicle, help buyers to form opinions.
How-to's - Giving buyers insights about how to operate and maintain their commercial vehicles might be great for after-sales service
Mailers - update your customers about your new commercial vehicle or services or inform them about upcoming events or industry news.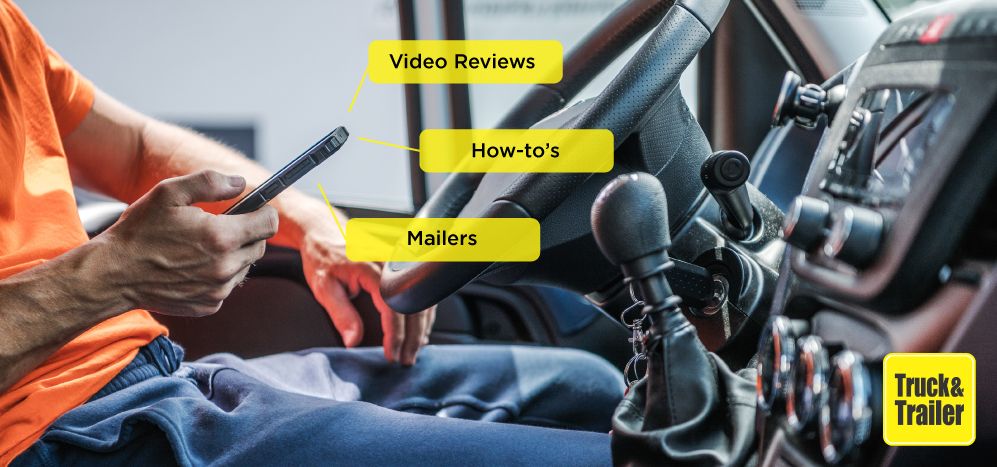 Any form of communication that you put into your customer universe can go a long way to keep your dealership and brand top of mind.
And remember to plan what you are going to produce, keep it relevant and consistent, and content marketing might be the key to unlocking your true dealership business potential.
How Truck & Trailer can help your content marketing efforts
AgriMag offers blog posting opportunities to its dealers. You can produce unique content for your target audience and let us post it on our blog and share it on our social media pages. Terms and Conditions apply.
To find out more, get in touch with one of our consultants today!