Cranes are enormously powerful machines capable of lifting heavy loads, which make it crucial to have safety regulations in place in order to operate them. With that said, it can be hazardous when they are not maintained according to safety regulations. Here are some important guidelines for operating and maintaining mobile cranes.. Visit Truck & Trailer to view our wide range of cranes.
Crane Type
The first step to the safe operation of cranes is selecting the right crane for the job. There are many different models of cranes available for sale on Truck & Trailer, so it can be a challenge choosing one. Check out these models to help you decide.
Truck-Mounted Cranes: Boom trucks, or telescopic truck-mounted cranes, are used to lift a variety of materials with a hydraulic winch. The boom of the crane is raised and lowered to simulate a boom.
Rough-Terrain Cranes: This type of crane is perfect for off-road jobs, as rough terrain cranes can move across rough terrain. It is designed to be mobile, and it is able to withstand a rugged environment.
Spider Cranes: Crawler cranes and mini cranes offer a solution for tight spaces. They are perfect for low-load-bearing floors and they work on difficult terrain or uneven grounds.
Heavy-Lift Cranes: Heavy-lift cranes are designed to lift loads greater than 816kg.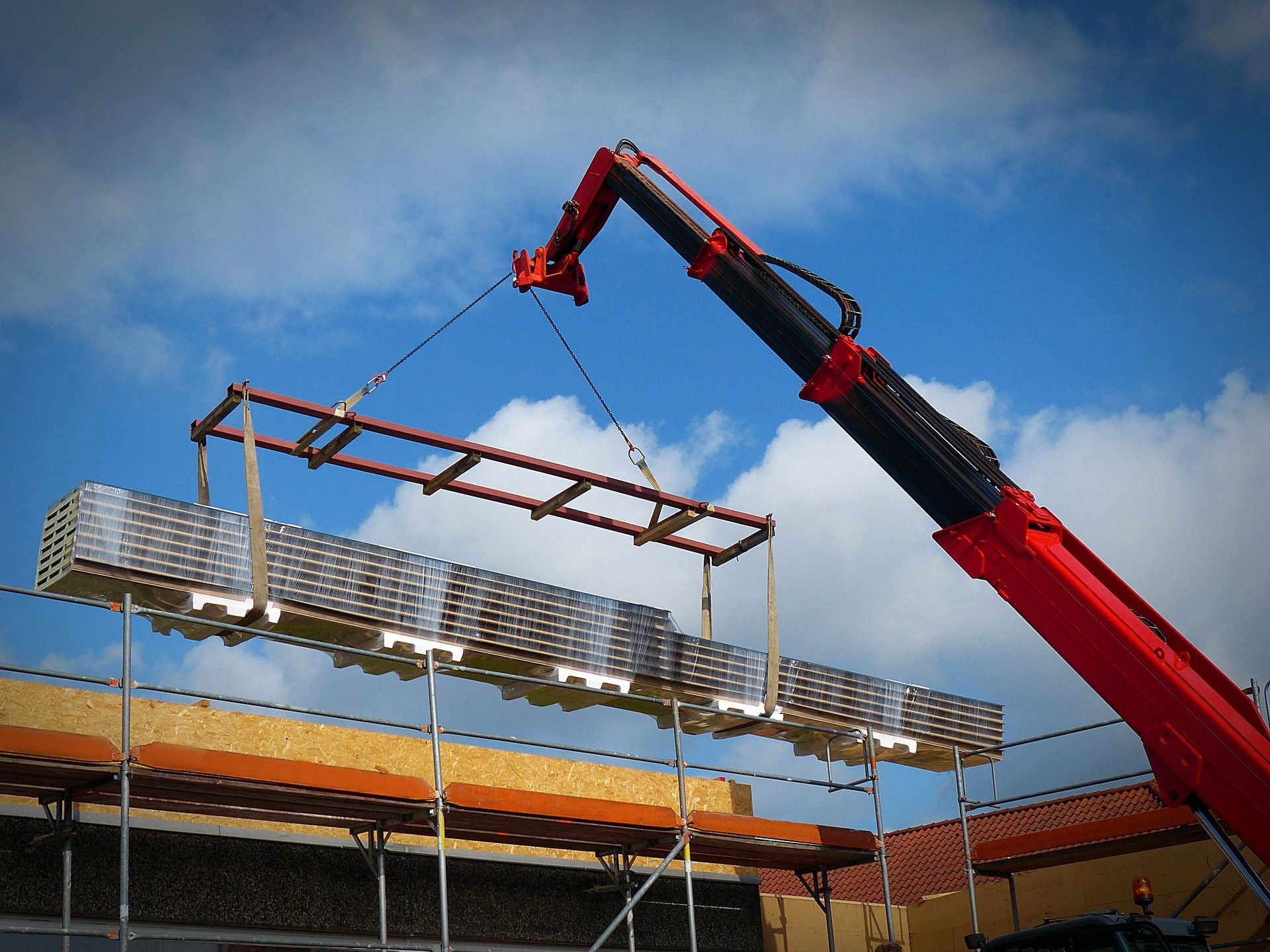 Qualified Personnel
What is the key to safely operating a truck crane? Training! Crane operators skilled in rigging, setting up, and signalling are required. Hoist operator training in South Africa takes three days to complete, and you must pass the class to receive your certificate. It is important for operators to adhere to occupational safety standards and get certified!
Check the Operator Manuals
While various cranes can be used to perform tasks that are similar in nature, they sometimes come from different crane manufacturers and may have unique controls. A qualified crane operator should be able to do this. It is important to read the operator manuals since they contain vital information such as:
Crane load capacity
Different safety mechanisms
Other operator controls
Daily Cranes Inspections
Perform daily crane inspections. Before lifting anything with the crane, it's important to check a variety of things, including the pressure gauge, tire condition, and oil levels. It's also important to make sure your brakes are working well and that you have enough gas in the car. Before you start working, check all the important things like the crane's anti-block and limiter. With these checks done, you'll be ready for any job.
Stabilise the Crane
Mobile cranes are designed with features that help to ensure stable operation. A crane must be stabilised before use because it could tip over when the outriggers are not set up properly. The operator manual of the crane outlines how to extend the outriggers to make sure of this.
Hand Signals
There are many types of crane signals that you need to know when operating a crane. With knowledge of all the crane signals, you will be able to safely direct a crane operator and get the desired result. The most common types of signals are used for raising and lowering the boom and hoisting and lowering the load.
Rig the Load Correctly
Rigging the load correctly helps avoid a lot of potential accidents on the job site. There are two important things to consider before rigging a load:
The weight distribution of the load.
The sling angle and the capacity it can accommodate at an angle.
Check the Load Chart
Cranes need to be operated with safety and accuracy. When operating cranes, one must identify the job at hand and how it can be accomplished. It is important to read the load charts to determine the length of the boom that is needed for the project. The first thing that must be determined is if there is enough room for the angle needed, which will factor in how far the crane can extend.
Looking to buy or sell mobile cranes? You can find one among the over 13 000 items on Truck & Trailer. We have all the different types of cranes, including mobile cranes, crane trucks, rough terrain cranes, all-terrain cranes, and spider cranes.