Do you need to buy a crane? This piece of heavy-duty equipment is a big investment, so you need to choose wisely. From the main function of the crane to your budget, there is a range of factors to consider. Adding the right crane to your business can help boost productivity and efficiency. You can find affordable heavy-duty equipment for sale on Truck & Trailer.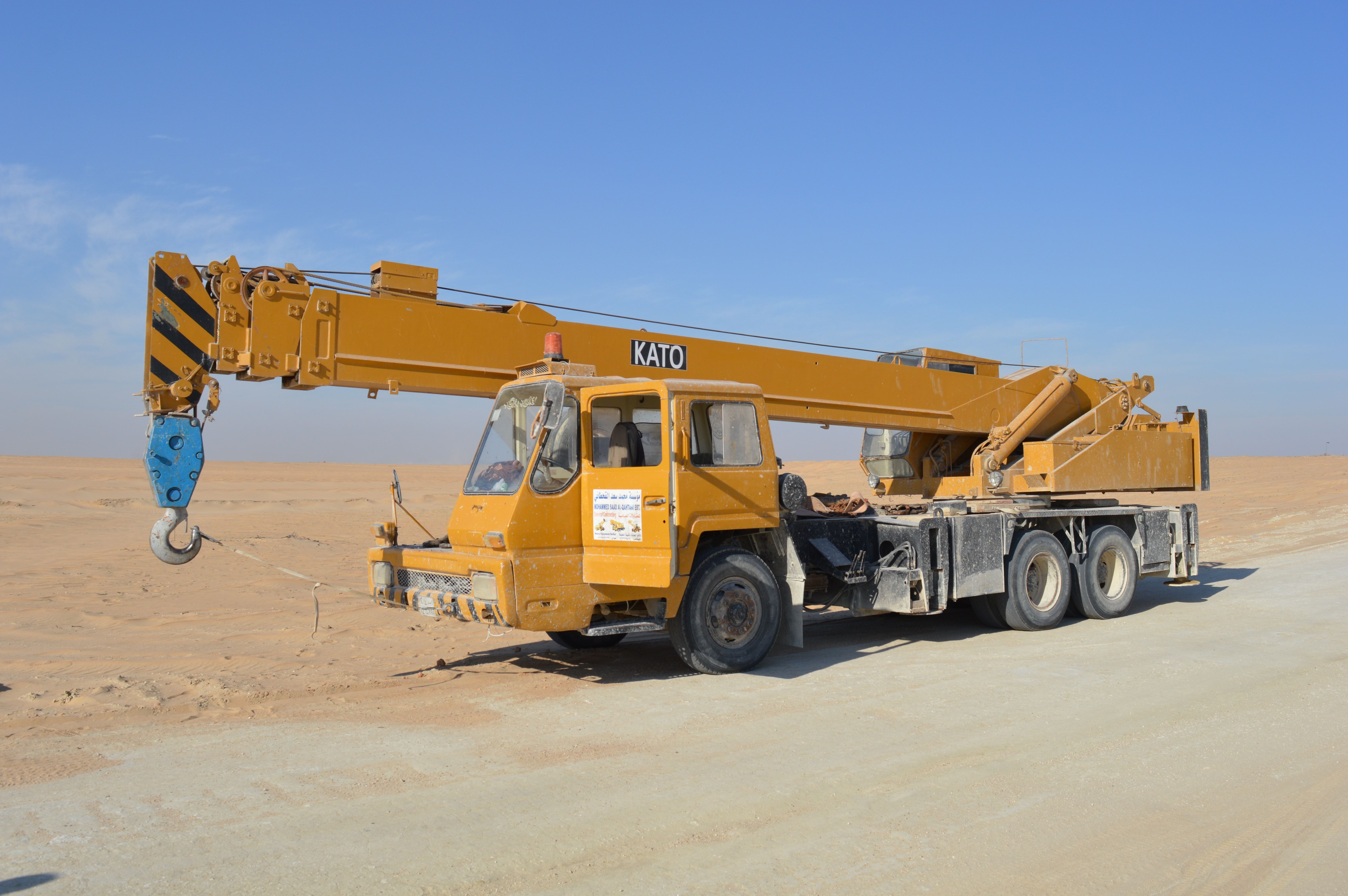 Photo By Ade Adebowale on Unsplash
Your budget
Look at your budget to determine how much you can spend. It's advisable to invest in a good-quality crane rather than opting for the cheapest option. Spending more on a robust machine will save you money on repairs and maintenance in the long run.
Prolonged periods of downtime can also cost your company a substantial amount of money. That said, your financial constraints will guide your decision. Second-hand cranes offer you great value for money. You can find robust machines for sale at affordable prices when you buy second-hand.
The main use of your crane
What tasks will your crane mainly be used for? The application you plan to use this heavy-duty equipment for will determine what features you can't go without as well as the optional extras that would be helpful. Determine what materials you'll be working with and the general size of the loads.
You'll also need to take the height you'll be lifting the loads up to into consideration. The frequency and duration of its usage have an impact on your decision. While the short-term application of your crane will be at the forefront of your mind, don't forget to consider what you'll be using it for in the future.
The key features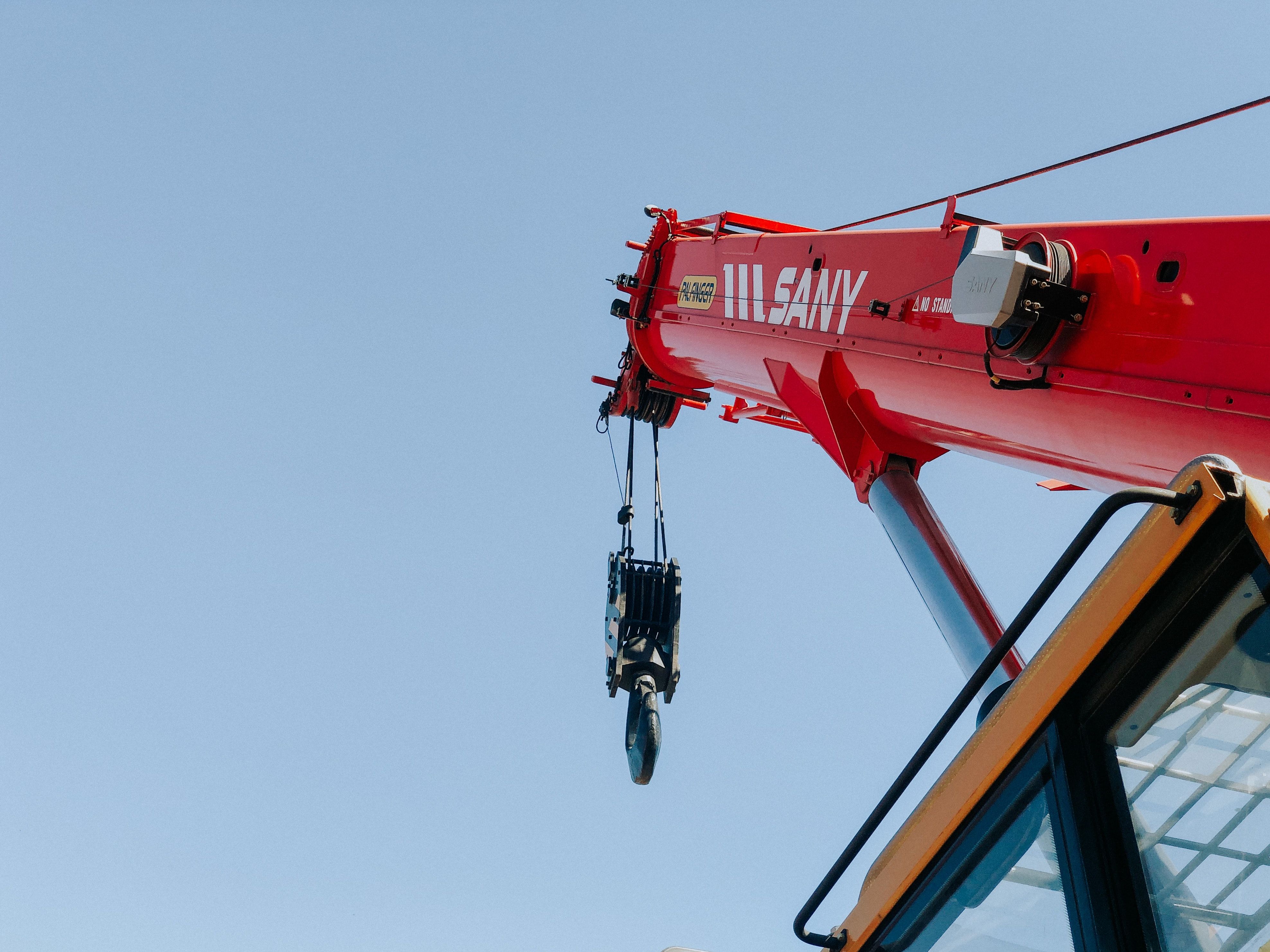 Photo By Nick Sanchez on Unsplash
Technology features
Before buying a crane, look at what technology it's equipped with. Cranes that feature cutting-edge technology can help to boost the efficiency of your business. A state-of-the-art LCD display screen is a handy feature to have in your crane. Remote controls are very useful and safe-load indicators help to protect your products and staff.
Safety features
Safety is a vital consideration in any workplace. Not only do you need to make sure your employees are safe, but it's also beneficial to have safety features that protect your machinery from damage. It helps to avoid the financial losses incurred by accidents. Remember to check the relevant safety legislation to ensure that you are compliant with South African regulations.
Here's how to operate mobile cranes safely .
Lifting capacity
When it comes to buying a crane, its lift capacity is essential. If you buy a crane with an insufficient lift capacity, it has a negative impact on the efficiency and productivity of your business. If loads exceed the capacity of your crane, it can harm your machine and put your staff and materials at risk.
Fuel options
Check what type of fuel the crane uses. Diesel and petrol variations are available, but mains or battery-powered machines are also an option. The type of fuel that's best suited to your business will depend on the environment you're using it in. The fuel efficiency of the machine is worth checking since it affects your running costs.
Your work environment
Photo By fotosforyou_rk on Pixabay
The conditions that your machine will be operating in will have an impact on the model that's the best match for your business. Smaller workspaces require a compact machine that's easier to manoeuvre. You can invest in a larger model when there's more room to complete tasks.
Whether you're completing tasks overhead or in front of the machine will also influence your decision. Another factor to consider is the amount of dirt in your working environment as this will determine which type of oil lubrication is best.
Maintenance and repair requirements
As is to be expected of heavy-duty machinery, cranes require regular maintenance to ensure optimal performance. Check the manufacturer's recommended maintenance schedule to see if you have the time and skills to implement it.
It's inevitable that you'll need to repair your crane at some stage, so the availability of spare parts is essential. Don't forget to review the cost of spare parts. Check what after-sales support is available for your crane so that you can be sure any issues will be dealt with promptly.
Now that you know more about what to consider before buying a crane, you can look at the different models that are available. Find durable cranes for sale on Truck & Trailer.