Truck & Trailer Information
When it comes to the commercial vehicle industry, there have been several developments that have occurred over the last couple of years. One of the biggest developments has been truck and machinery Timed Online Auctions.
Timed Online Auctions are another offering helping buyers and sellers to connect in the digital landscape.
As the biggest commercial automotive marketplace, Truck & Trailer is a leading player in Timed Online Auctions and we know not everybody understands how they work and what the rules of engagement are when participating in one.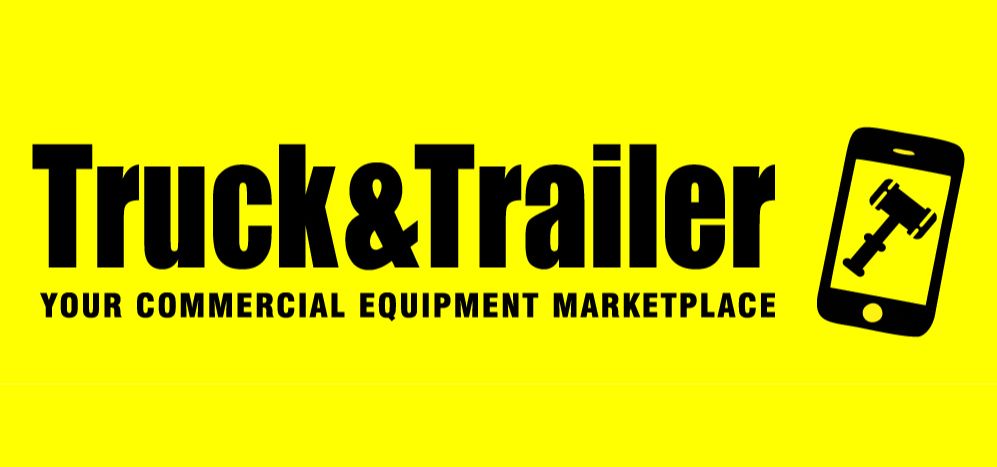 The following will give you an indication of the regulations applied to commercial equipment timed online auctions.
Are commercial equipment timed online auctions reserved?
Most timed online auctions are reserved unless otherwise stipulated on the truck, trailer or heavy machine being sold.
How long do commercial equipment timed online auctions last?
Timed online auctions will usually last for two to three days, which allows buyers to place bids on the commercial equipment they are interested in.
Are there registration fees for a commercial equipment timed online auction?
A deposit of R20 000 is usually required when registering. It is also good to know that the deposit is fully refundable if a buyer is not successful with any bids placed during the commercial equipment auction.
Do commercial equipment timed online auctions have rules?
For most online auctions a set of rules that pertain to the auction will be released and sent to all interested parties at least 24 hours before the commercial equipment auction. These are usually placed on Truck & Trailer's Timed Online Auctions website as well.
How soon must auction bids be paid?
Payments of invoices from timed online auctions need to be paid in full within 24 hours after the receipt of an invoice. Trucks, trailers or machinery purchased will not be released if the funds have not been cleared in the relevant accounts. This is to protect both the buyer and the seller from disappointment.
Timed online auctions are regulated.
Can the auctioneer bid on behalf of the commercial equipment seller?
When it comes to reserves, the auctioneer possesses the right to bid on behalf of the seller up to the reserve price.
What fees are paid on a successful bid?
Buyers will be held liable for a 10% premium plus VAT on the price that an auction unit is sold for. The premium is non-negotiable and payable by all buyers.
With most time online auctions, all bid prices exclude 15% VAT which is normally charged on all goods. VAT will be added to the buyers' invoice on the completion of a successful bid.
A set vehicle processing fee is applied to each vehicle or machine purchased at a timed online auction.
Can the lot numbers change?
Yes, they can. Buyers must review lot numbers 24 hours before a commercial equipment timed online auction goes live. It is up to the purchaser to take note of the lot numbers and download the relevant and updated online auction catalogue before the auction commences.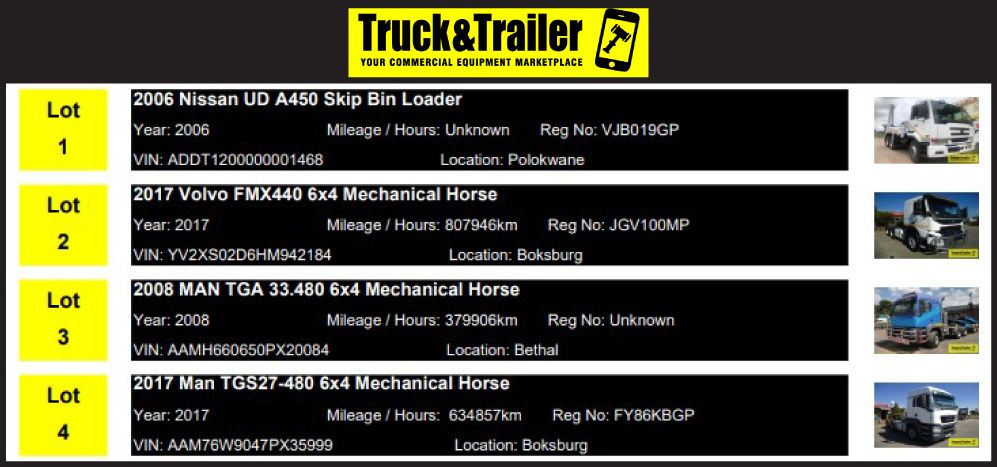 Can commercial equipment be viewed before an auction?
Stock on a commercial equipment timed online auction can be viewed depending on where the unit is situated and must be arranged by usually making an appointment. It is also important to note that if a unit is bought blindly, most auctioneers will require an email from the purchaser to confirm that they accept the terms and conditions on the purchase of the unit being sold.
How soon after a successful bid will I get my commercial equipment?
When it comes to releasing the units bought at an auction, the vehicles or machinery will only be dispatched and cleared once all office, payment, and paperwork requirements have been met. A window of seven calendar days after payment reflects is grated to have units delivered or collected.
If commercial equipment is purchased and not collected within the seven-day window, some facilities may charge storage fees for items that have not been collected.
Can I cancel my successful bid on a commercial vehicle?
Buyers are not permitted to cancel, withdraw or terminate a successful bid on commercial equipment.
At Truck & Trailer, we hold a monthly truck, trailer and machinery timed online auction. All our auction dates are regularly updated on the Truck & Trailer Timed Online Auction platform. We belong to the South African Institute of Auctioneers and you can find other useful information about our commercial vehicle timed online auction here: